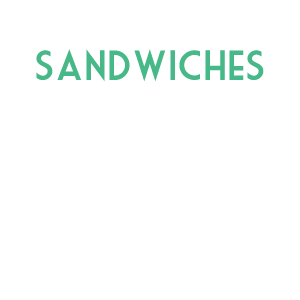 Served with homemade tortilla chips and salsa. Try as a wrap Replace with fries $1.59, Sweet potato fries $2.99, Onion rings $2.99
SHORT RIB SANDWICH
• $17.99
Tender braised beef short rib topped with bacon, red onion, pepper jack cheese, spring greens and horseradish cream sauce on a toasted ciabatta bun
FISH SANDWICH
• $11.99
Fried golden crisp and topped with American cheese served on a brioche bun with lettuce, tomato and homemade tarter.
NY STEAK SANDWICH
• $17.99
8oz strip grilled and served on focaccia bread topped with sauteed mushrooms, crispy fried onions, melted provolone cheese and Bourbon BBQ sauce
THE FRENCH DIP
• $12.99
Shaved rib eye marinated in au jus topped with Swiss cheese
CARL'S CLUB
• $12.99
Smoked turkey, sliced avocado, melted provolone cheese, spring mix, tomato, applewood smoked bacon and southwest sauce served on 9 grain bread
SALMON CLUB
• $16.99
Grilled Atlantic salmon served on a toasted ciabatta bun with lemon dill aioli; applewood smoked bacon, lettuce and tomato.
SOUTHWEST CHICKEN SANDWICH
• $13.99
Chicken breast dressed with our own special southwest sauce topped with pepper jack cheese, fried onion straws, lettuce and tomato; served on a fresh brioche bun.
REUBEN "CALIFORNIA" STYLE
• $12.99
Roasted turkey, coleslaw, Swiss cheese and 1000 island dressing served on grilled rye